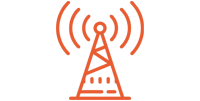 ---
Reserve An Advertising On the Leading TV & Radio Channels of Uzbekistan
---
We assist in choosing the proper radio, cable and state TV channels for your target audience.
---
Placing Advertisements In the Media
Advertising media is a tool of ads promotion in the media outlet. Absolutely everything that requires advertising serves as a promo product: products, services, events, personalities, occasions. Types of advertising in the media: TV advertising, audio podcasts on the radio.
Advertising placed in the media is a direct hit in the attention of customers. Millions of contacts are provided by TV ads, tens of thousands of advertisements in print media and radio ads. Reserve your promo creation in the advertising company UTA Media Group and soon you will get increase in the number of your target customers. Advertising in the media is the success of solid companies!
Advertising media brings companies and its products to the highest level of recognition. Creating advertising for any type of advertising platform will ensure efficacy and rapid achievement of goals. The specific choice of an advertising medium depends on a set of factors: the purpose of the promotion, the budget of the advertising campaign, the target audience, potential customers, the specifics of the advertised product or service, and many others. A particular definition of the advertising medium is prescribed either in the brief by the customer, or the media advertising is defined while designing an advertising campaign.
We offer creating and placing of:
advertising on national television (local)
advertising on cable television
advertising on the radio
Advertising agency UTA Media Group provides integrated advertising - from project design to the direct creating of an advertising product, and its placement on an advertising medium.
Advertising in the media shall be of impeccable quality, this is the very reason why we work exclusively with high-profile specialists in the area - professional advertising photographers working upon creating the image of goods and services, professional stage managers, advertisers, designers, marketing and PR specialists. We cooperate with printing agencies and create high premium large-format printing. Design and introducing the advertising always takes place within the terms established, and reaches the sought goals of customers!
Advertising media created by UTA Media Group, meets the expectations of customers, and motivates customers to crave for the advertised products!
Download the presentation
---
Leave a request and we will call back
Our manager will be in touch in 2 hours